Elite Finishing system has developed an intelligent modular range of industrial finishing paint booths that suits all business, of all levels and sizes - from small bench style industrial paint booths to large multi-stage finishing systems. These booths are highly adaptable to various circumstances. They can also be custom built, which make them a great choice is workshop space is at a premium. From dimensions and finish, to temperature control, timing and energy usage, Elite finishing System range is completely customizable. The modular design allows you to choose which components you need, with the help of our expertise to tailor these to your specific requirements. Cabins are constructed from galvanized steel panel and are bolted together for easy installation and relocation.

WHY SPRAY BOOTH IS REQUIRED?
LAW : There is a statutory requirement under the factories acts that adequate ventilation to be installed wherever painting is carried out. As per that act, exhaust duct will be atleast one meter above roof level.
POLLUTION : The air exhausted from paint shop that must be free of the paint as possible. Spray booth will ensure this and prevent pollution of the atmosphere.
SAFETY : Spraying paint may involve fire risk. From both solvent vapors and over spray deposits. A spray booth is essential to dispose of both.
QUALITY OF WORK : A spray booth with filtered air inlet will remove all dust and lint patricles from the spraying area-this enables paint finish.
OPERATOR COMFORT & HEALTH : There must be and adequate flow of clean air at breathing level taking -atomized paint particles away from the operator.
Painting Booth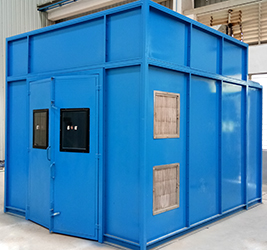 Pressurized Painting Booth
Dry Type Painting Booth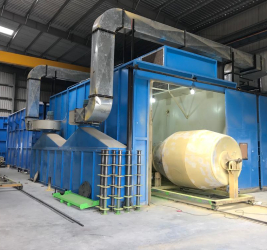 Painting Booth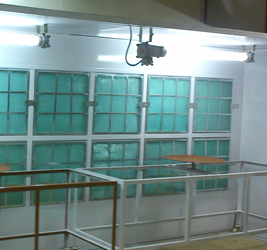 Dry Type Painting Booth
Bench Type Painting Booth
Converized Painting Booth
Wet Painting Booth
Painting Booth
Painting Booth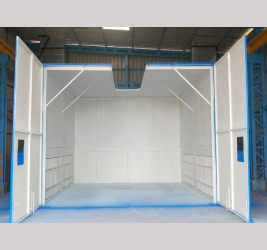 Painting Booth
Down Drought Painting Booth